Welcome to Community News! You can find the newsletter online with links to program details, at the UA News website. To see previous versions of the Unincorporated Area Community Newsletter visit the archives.
Engage with King County
Town meetings offer chance for unincorporated area residents to share ideas with County
King County's unincorporated Community Service Area (CSA) program has hosted a series of town meetings across unincorporated King County, where residents can share their concerns and ideas about public safety, transportation, and other issues of importance with King County representatives. The final open house in this series is scheduled from 7-9 p.m. in Bear Creek/Sammamish, on June 10. For detailed location and other information, visit the CSA website.
Learn how, where large wood in river projects will improve habitat, reduce flood risks
Join King County project managers at this annual meeting to learn about projects being planned that involve placing large wood in rivers or streams in the Green-Duwamish, Snoqualmie and Cedar river basins and Vashon Island. The meetings, which cover the same subject matter, will be held on June 10 at the Issaquah Hatchery, 125 Sunset Way in Issaquah. The first meeting is from 3-5 p.m. with a second from 6-8 p.m. King County uses large wood to improve habitat for fish and wildlife, as well as to redirect river currents and prevent erosion in levee repair and flood risk-reduction projects funded by the King County Flood Control District.

News
King County Council to consider Metro Transit cuts
After several public hearings, the King County Council is nearing key decision points as it considers a recommendation to make Metro Transit service cuts. Under consideration is a plan to delete 72 Metro Transit routes and reduce or revise another 84 routes – about 16 percent of the system – for lack of revenue needed to sustain current service levels. If approved in June, cuts could take effect in phases starting in September.
Text-to-911 not yet available in Washington
Text-to-911 not yet available in Washington. Recently, major wireless carriers were required to make text-to-911 service available on their networks. 911 centers in Washington are currently working to make upgrades in order to accept text-to-911, but the technology is not yet in place. If you are experiencing an emergency, please place a voice call to 911 instead.
2014 Washington Brewer's Festival
This unique, all-age festival features more than 300 different beers from 88 different Washington breweries. The festival runs June 13-15 at King County's Marymoor Park, and also boasts great food, live music, a brewer's keg toss, root beer garden, kids' area, crafts booth, wine and cider tasting. Visit the Washington Brewer's Festival event page for more information and to purchase advance tickets.
Timber! Outdoor Music Festival
Immerse yourself in music and nature at the Timber! Outdoor Music Festival to King County Parks' Tolt-MacDonald Park and Campground in Carnation on July 24-26. The weekend festival will feature a packed schedule of talented artists, a variety of camping accommodations and a slew of outdoor activities for all ages. Visit the website to get your tickets, check out the schedule and preview the fresh artist line-up.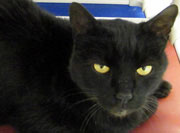 New pet adoption center opening in Kirkland
Join Regional Animal Services of King County on June 28 from 10 a.m. to 2 p.m. to celebrate the opening of our new pet adoption center, located inside Petco at 12040 NE 85th St. in Kirkland. We'll have adoptable pets, giveaways, and fun for the whole family.
Prepare for summer travel
Planning a summer road trip? Be sure to service your vehicle beforehand and pack emergency supplies for each family member, including plenty of water, snacks (i.e. nuts, crackers, fruit, granola bars), games, first aid kit, jumper cables, extra cash and mobile phone charger.
Has spring cleaning left you with unwanted house- or car-cleaning products?
These unused and unwanted household hazardous wastes can be harmful and should be disposed of as hazardous waste. Call our helpful staff at 206-296-4692, toll free 1-888-TOXIC ED(1-888-869-4233), or TTY Relay: 711, weekdays from 9 a.m. - 4:30 p.m. to find out how, or what to bring to a roving or fixed no-fee disposal facility near you.
King County has the best heart attack survival rate in the world
Cardiac arrest survival rates have hit an all-time high of 62 percent in King County. This world's best survival rate is thanks to our regional system of dispatchers, first responders, fire departments, law enforcement, paramedics, urgent care centers and others who follow consistent medical direction and evidence-based practice. Bystanders play a critical role, too, by administering CPR and using automated external defibrillators (AEDs). Learn more about AEDs on the website.
Surplus Spot Bid Auction
The next King County Surplus spot bid auction is planned on June 11 at noon. Items up for bids will include office equipment, laptop computers, LCD monitors and more. The auction is held at the Orcas Warehouse, 707 S. Orcas St. in Seattle. For more information, email kcsurplus@kingcounty.gov or visit the website.
Community Service Area news
Bear Creek/Sammamish Area
Bear Creek/Sammamish CSA Meeting
June 10, 7-9 p.m. at Woodinville Library, 17105 Avondale Road NE, in Woodinville . Visit the CSA website for details.
Upper Bear Creek Community Council
For more information visit the Upper Bear Creek Community Council website.
Four Creeks/Tiger Mountain Area
Four Creeks Unincorporated Area Council meetings
June 18, 7 p.m., at the May Valley Alliance Church, 16431 SE Renton-Issaquah Rd. in Renton. Visit the Four Creeks UAC website for details.
Greater Maple Valley/Cedar River Area
Greater Maple Valley Unincorporated Area Council meetings
June 2 and July 7, 7 p.m., at the Fire Station, 231st St and SR-169 in Maple Valley. Check the Greater Maple Valley UAC website for details.
Snoqualmie Valley/Northeast King County Area
Snoqualmie River habitat restoration project
A major project that gets under way this summer to restore fish and wildlife habitat along the Snoqualmie River downstream of Fall City will also maintain flood protection for nearby homes and roads. Because of hazards from construction activities, the project will require closing a two-mile-long reach of the Snoqualmie River to boating and floating for up to four months, beginning June 2. The closure extends from just downstream of the State Route 202 bridge in Fall City downstream to a point roughly one mile upstream of the boat ramp at Neal Road.
Southeast King County Area
Wastemobile rolls in to Enumclaw, June 6-8
All King County and city residents can safely dispose of old car batteries, oil, paint thinner and many other household hazardous items at no cost when the Wastemobile makes a stop in the parking lot of the Enumclaw Expo Center, 45224 284th Ave. SE, on June 6-8 from 10 a.m. to 5 p.m. each day.
Vashon/Maury Island Area
Vashon CSA Community Coffee Hour
June 2, 10 a.m. at Vashon Community Center, 10011 Southwest Bank Road, Vashon. CSA Staff open house with community members to discuss any issues or concerns.  Contact Bong Sto. Domingo at 206-351-8071.
Vashon-Maury Island Community Council General meeting
June 16, 7 p.m., McMurray Middle School, Multi-purpose room, 9329 Southwest Cemetery Road, Vashon. For more information visit the Vashon-Maury Island Community Council website.
West King County Area
West Hill Community Association Board meeting
June 11, 7 p.m., Skyway Fire District #20, 12424 76th Ave S., Seattle. Check the West Hill Community Association website for details.
Skyway Solutions Community Meeting
June 26, 7 p.m., Skyway Water and Sewer District, 6723 South 124th St., Seattle. Check the Skyway Solutions website for details.
North Highline Unincorporated Area Council meeting
June 5, 7 p.m., North Highline Fire District Office, 1243 SW 112th St., Seattle. Check the North Highline UAC website for details.
If you have comments or suggestions about future content, please contact Alan Painter at 206-477-4521 or alan.painter@kingcounty.gov.