April 2011
Unincorporated Area Community News
Welcome to Community News, King County government's monthly newsletter for unincorporated area residents. You can find the newsletter online with links to program details, at www.kingcounty.gov/UnincorporatedAreaNews. To see previous versions of the Unincorporated Area Community Newsletter visit the archives.
Engage with King County
All Unincorporated Area Council (UAC) Meeting
King County staff, UAC members and interested residents will meet on April 11 to review and discuss Executive Constantine's response to the King County Council budget proviso calling for changes to the current UAC structure. The meeting is set for 7-9 p.m. at the Skyway VFW, 7421 S. 126th St. in Seattle. All are welcome. For more information, please contact Lauren Smith, Unincorporated Area Relations Manager, at
206-263-9606 or lauren.smith@kingcounty.gov.
News
April is Disaster Preparedness Month
In observance of April's Disaster Preparedness Month, the King County Office of Emergency Management (OEM) urges citizens to take simple steps to prepare for earthquakes, floods, man-made disasters and other emergencies. Though we can't stop disasters from happening, we can prepare to survive them. For more information, visit the OEM website and find emergency planning tips at 3days3ways.
Drop, cover and hold
Participate in the statewide earthquake drill on April 20 by tuning in to KIRO 710 AM radio at 9:45 a.m.
Earthquake planning guide for businesses now available
A new earthquake guide is available to help businesses protect employees, assets and business continuity after a large-scale earthquake. The guidebook is free and easy to use, with scenario summaries, facilitator scripts and prompts, areas to record "next steps," and helpful resource links. Visit King County Emergency Management's business preparedness website for a downloadable copy or contact your local Office of Emergency Management.
Questions about radiation and health?
The Washington State Department of Health advises that the nuclear emergency in Japan does not pose a health risk to Washington residents. Learn more on the Public Health - Seattle & King County website.
April's special election
Ballots will be mailed to all registered King County voters that live in the Tahoma and Snoqualmie Valley School Districts by April 8. For more information about voting and April's Special Election, visit the Elections website.
Pay property taxes quickly and easily online
For taxpayers who pay their property taxes themselves rather than through a mortgage lender, note that your second-half 2011 tax payment is due or must be postmarked to the County's Treasury office by April 30. Payments paid or postmarked after this date are subject to delinquency charges. Residents who do not want to mail a check or visit a Community Service Center have the option to pay online quickly and conveniently from their own computer. For more information on property tax payment options, see our website.
It's easy being green!
Join us for King County's Earth Day Expo on April 22 from 10 a.m. to 2 p.m. in Westlake Plaza at Fourth and Pine in downtown Seattle, to learn easy ways to: recycle, green up your ride, volunteer, reduce your carbon footprint, and make your home and garden more earth friendly. The Green Globe Awards, King County's most prestigious environmental awards, will be presented by King County Executive Dow Constantine at 11 a.m. Winners are leaders in environmental stewardship working to protect the environment, manage natural resources and foster community involvement.
Environmental Stewardship in King County
We are proud of our accomplishments to preserve the environment and ensure King County's unsurpassed quality of life, and we invite you to take a look at the Department of Natural Resources and Parks 2010 Annual Report online.
McGarvey Park Open Space – forest stewardship plan
On March 29th, approximately 30 residents in the Fairwood area attended a public meeting at Northwood Middle School to hear about and discuss plans to restore forest conditions at the 400-acre McGarvey Park Open Space. The proposed restoration project will occur this summer. To learn more about this project, please visit King County Parks Forest Stewardship webpage.
King County Parks second-annual Big Backyard 5K, presented by Group Health
Come run, or walk, your big backyard off at the 2011 Big Backyard 5K on Sunday, May 22 at Marymoor Park. Register by April 15 and get a free water bottle! For more information and to register, visit the event website.
King County seeks applications for youth sports facilities grants
From new soccer fields in Ravensdale to a new running track surface in Highline, the King County Youth Sports Facilities Grant Fund (YSFG) has helped build or renovate hundreds of public sports amenities in neighborhoods across the county at minimal taxpayer expense. Applications for King County YSFG grants will be accepted until June 17, with letters of intent due May 4. Visit the website for more information and an application packet.
Work now under way on big Novelty Hill Road project
Construction started in late March on a two-year project to improve traffic flow and reduce congestion on Northeast Novelty Hill Road east of Redmond. A schedule for major portions of the project is available online.
Artist rendering of new bridge
County breaks ground for new South Park Bridge May 5
Join the King County Road Services Division and the South Park community for a groundbreaking on the project to replace the South Park Bridge. The event will be held Thursday, May 5 at 1:30 p.m.
Whether it's floods or construction, Road Alerts keep you moving
King County Road Services Division crews have been busy responding to late-season flooding which closed several roads in early April. While the flood season is drawing to a close, the maintenance and construction season is just around the corner. It's a good time to sign up for Road Alerts that help you monitor closures that may affect your travel.
Online food worker training
You can take the class and test, and print your permit from the comfort of your own home. Learn more on the Public Health - Seattle & King County website.
Community news
Four Creeks/May Valley
April 20, 7 p.m., at the May Valley Alliance Church, 16431 SE Renton-Issaquah Rd. in Renton
Greater Maple Valley
Greater Maple Valley Unincorporated Area Council
(This item submitted by the GMVUAC)
Due to continuing concerns with adverse impacts on rural area residents, the GMVUAC sent a letter to the Black Diamond City Council regarding two proposed master-planned developments. The letter requested the Issaquah-Hobart-Ravensdale-Black Diamond Road be added to their new Traffic Demand Model currently being developed. This King County road, used by many urban and rural area residents who commute north to Issaquah, I-90, Bellevue, and Seattle, was not included in past traffic models.
May 2, 7 p.m., at the Sheriff's Precinct 3, 22300 SE 231st in Maple Valley

North Highline
May 5, 7 p.m., North Highline Fire District Office, 1243 SW 112th St. in Seattle
Upper Bear Creek
April 26, 7:30 p.m., Woodinville Water District Office, 17238 NE Woodinville Duvall Rd. in Woodinville
Vashon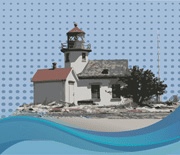 April 28 meeting in Vashon to discuss new flood maps, coastal shoreline study
Results of a new coastal flood hazard study, draft flood maps of King County's marine shorelines and new proposed coastal flood regulations are the subject of a public meeting, set for April 28 at 6 p.m. in the Vashon High School Commons. King County is sponsoring the meeting so Vashon residents can learn about the new study and draft maps, which will be used to revise federal flood insurance rate maps for property owners within unincorporated areas of the county.

April 25 & May 2, 7 p.m. at McMurray Middle School, Multi-purpose room, 9329 Southwest Cemetery Road, Vashon.
West Hill
Volunteer Event at Skyway Park
In celebration of Earth Week, join King County Parks, The Nature Conservancy, Friends of Skyway Park and Americorps to remove blackberries and ivy from this urban wetland buffer on Saturday, April 23 from 10 a.m. – 2 p.m. For more information and to sign up, visit the King County Parks calendar.

April 13, 7 p.m., Fire District #20, 12424 76th Ave S. in Seattle
To add or delete yourself from the King County Unincorporated Area e-newsletter list, click on the appropriate link and hit send:
ADD me to this list | UNSUBSCRIBE me from this list
If you have comments or suggestions about future content, please contact Lauren Smith at 206-263-9606 or lauren.smith@kingcounty.gov.