Watch my video introduction:


Video transcript available upon request.

---
Save the Dates – Upcoming Town Hall Meetings
Town hall meetings are a great way to stay informed, and they give me the opportunity to hear directly from you about local and county issues.
Bob talks with community members.
Next month, I have scheduled three town hall meetings around the district:
I invite you to attend one of these town hall meetings and bring your questions about King County, including parks, Metro, the budget, and other local issues. I hope to see you there!
---
Stopping Wage Theft
I recently proposed new legislation with Council Chair Larry Gossett that ensures King County does not do business with companies engaged in wage theft. Wage theft is when an employer unlawfully withholds wages from its workers—such as withholding an employee's last paycheck, stealing tips, or not paying for overtime as required by state law.
Often unreported, wage theft is shockingly prevalent, particularly among low-wage industries. A recent national study on wage law violations found that 68 percent of low-wage workers had experienced a pay-related violation in the previous week. You can read more about the study in this New York Times article here.
In Washington, the State Department of Labor & Industries is responsible for investigating wage claims. The Department reports that, on average, eleven wage theft violations are filed each day.
King County should not be in business with dishonest employers who steal from their employees, particularly as workers and their families struggle during this tough economy. My legislation will prohibit the county from contracting with any employer who is found to be willfully engaging in wage theft. It will ensure that taxpayers' dollars do not reward employers that violate state law and steal wages their workers are due.
You can read more about this legislation here.
---
2011 Accomplishments
As the Chair of the Law, Justice, Health and Human Services Committee, I am proud of the work we accomplished in 2011. Highlights include:
---
Metro Transit Wants Your Input!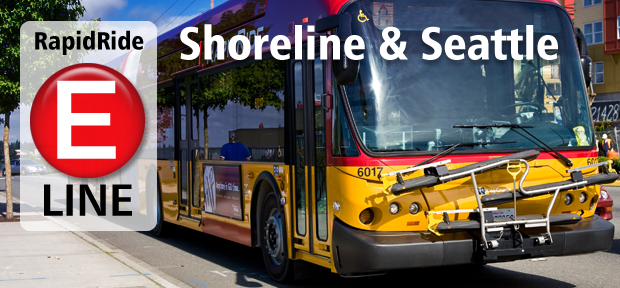 Metro's new bus rapid transit service, RapidRide, will come to Aurora Avenue in 2013. The RapidRide E Line, slated to replace Route 358, will operate between Shoreline's Aurora Village Transit Center and downtown Seattle.
RapidRide service is designed to keep people moving throughout the day in this heavily used transit corridor. Metro is currently considering two alternative paths for the E Line and is asking for community feedback on the options, as well as the on the overall route design and proposed stop locations.
You can get more information and take the community survey online at www.kingcounty.gov/haveasay.
---
Bob's Bus Books
As a regular rider on the #41, one of the things I enjoy about the bus is that it gives me time to read during my commute.
For Christmas, I gave my wife Colleen a copy of The Hotel on the Corner of Bitter and Sweet, by Jamie Ford. Colleen enjoyed it and passed it on to me. This historical novel describes the story of the internment of Japanese citizens who were living in Seattle during World War II. The title references the Panama Hotel, where the belongings of those who were interned were found in the basement decades later. The book tells a powerful story that we must never forget.
---
Recognizing Judge Eadie's Library Board Service
I had the pleasure of speaking at a reception in Shoreline honoring King County Superior Court Judge Richard Eadie for his service on the King County Library Board of Trustees. The five-member board governs the King County Library System, one of the largest circulating libraries in the United States.
You can watch a video of my comment thanking Judge Eadie for his service.
---
4Culture Funding Opportunities
4Culture, King County's Cultural Services Agency, recently announced its funding opportunities for 2012. Each year, 4Culture's funding supports artists, art groups, heritage specialists, landmark property owners, and arts and heritage organizations that contribute to the quality of life in our region.
For more information about specific opportunities, the application process, and deadlines, visit 4Culture's 2012 funding calendar.